Benefits of Commercial Trus-T-Lifts
According to the Americans with Disabilities Act, all commercial buildings should offer safe and comfortable entrances to those with mobility issues. If you are shopping for new elevators or lifts that are ADA compliant, you may want to consider purchasing a Trust-T-Lift. Your Trust-T-Lift can be easily installed by a company that specializes in elevators serving Salt Lake City. With your Trus-T-Lift installation, you can rest assured that all of your customers are able to safely enter your building.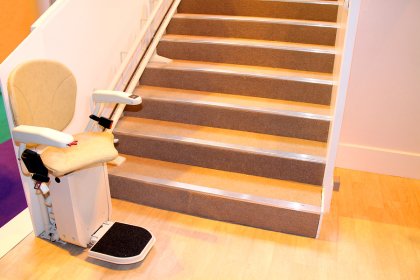 The Trus-T-Lift system offers many advantages to commercial building owners. Your Trus-T-Lift will allow you to provide accessibility to entranceways that are located up flights of stairs or on elevated platforms. Additionally, a Trus-T-Lift is a good option for you if your current building does not have space for wheelchair ramp. You can also use your Trus-T-Lift to carry and transport heavy items and equipment during your daily business operations. Finally, a Trus-T-Lift is typically more affordable than many other types of accessibility elevators.
Archives
2018
2017
2016
2015