As you might expect, installing a new elevator near Salt Lake City is not the easiest task; this is why you need to work with a professional to make it happen. If you want your elevator to function properly and last as long as possible, the installation is a crucial component. Be sure to find a professional elevator company that you know you can trust. Your team of pros will build the shaft for your elevator, set up the wiring, and let you enjoy your investment. Continue reading if you are interested in learning about the steps of installing an elevator.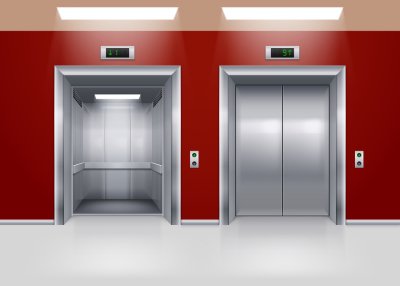 Finding a Professional
Installing an elevator is not a task that you should ever handle on your own unless you have gone through the appropriate training under the supervision of an experienced professional. For this reason, you will need to contact a professional elevator service when you decide you want an elevator installed in your home or workplace. If you want to ensure that your elevator is installed properly, make sure you hire a reputable contractor. A poorly installed elevator can be unsafe, which can present a unique array of problems in both residential and commercial settings. Do your research and make an informed decision so you can enjoy a quality elevator and some peace of mind.
Building the Shaft
In order for an elevator to get you from floor to floor, there will first need to be a shaft where it can travel. This is why the first step in the actual installation process is constructing a shaft. The shaft is essentially a vertical hallway through which your elevator will traverse. It is crucial that the measurements of the shaft and the elevator car match up perfectly.
Setting Up Wiring
Your elevator depends on electrical components in order to function properly. Once the shaft has been constructed, your elevator company will set up the necessary wiring so that your elevator can move smoothly and safely. It is helpful to have your elevator specialist come back and maintain your wiring on a regular basis to prevent problems from arising.