Roped Hydraulic Elevators from Carson Elevator
Elevators in Salt Lake City, UT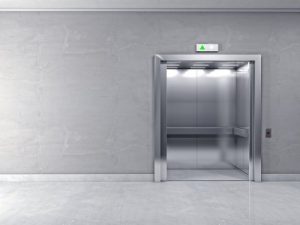 Your business relies on first impressions far too much to present a slow, rickety elevator to your clients. Instilling confidence in all who enter your property is a crucial component of running your business. Nothing says class and trustworthiness more than a brand-new, glossy elevator system. While it might not be at the forefront of your client's or potential commercial tenants' minds, some part of them notices and catalogs the state of your elevators. Carson Elevator provides the sales, installation, and servicing of elevators on Salt Lake City, UT properties. We can install a new elevator system without disrupting normal business operations and do so quickly and efficiently. We're proud to offer roped hydraulic elevators, some of the most efficient systems on the market today. Read on to learn more about these elevators.
Why You Should Install a Commercial Roped Hydraulic Elevator
If your building doesn't have an elevator, then you're limiting yourself. In addition to creating an environment unfriendly to those with disabilities, you're presenting an image that you're behind the times. Before you can understand the benefits of roped hydraulic elevators, it helps to know why installing an elevator of any kind is enormously beneficial. For instance, you can expect improvements to:
The value of the property itself: All property owners should consider ways to amplify their building's resale value, and installing an elevator is an excellent way to do so. Hydraulic elevators don't require extensive modifications to your property – such as excavation at the ground level.
How your building functions: With an elevator, functionality, and productivity can be improved. If your business relies on mobility, but your employees must trudge up flights of stairs to make their way from floor to floor, then an elevator acts as a significant improvement not only in their quality of life but also in their ability to do their jobs effectively.
The look and feel of your building: Style is essential if you regularly entertain or woo potential clients at your building. Installing a glistening new elevator is a great way to instill confidence in your potential customers and convince them you're the supplier or provider they need to do business with. Our elevators look great, and with regular cleaning, they'll stay that way for the long haul.
The safety of all who work in and visit your building: While you can never entirely minimize the risk of falls, having an elevator reduces the number of people who travel the stairs in your building. In doing so, you can remove a certain amount of liability from the equation and potentially save money in insurance or legal costs.
The Advantages of Installing a Roped Hydraulic Elevator
If you operate a commercial building that currently uses an outdated elevator system, then a roped hydraulic elevator is one of the best options available. Any building without existing elevator shafts or a deeply-dug hole in the ground can use a hydraulic elevator because it does not require extensive excavation. Instead, these elevators use a combination of a hydraulic jack and heavy-duty cables to lift the elevator car. The jack-and-cable design results in a smooth ride without the need for a deep hole in the ground. Some of the other advantages of a roped hydraulic elevator system include:
The design uses a standard hoistway size, which makes it a more economical choice than some of the different available designs.
They're perfect for smaller office park buildings because they can easily travel over 100 feet above ground level without a well hole.
Roped hydraulic elevators don't put much strain on your building's structure or foundation. They can be placed anywhere on your building safely.
These designs offer a 2:1 movement ratio. In other words, for every foot the jack moves, the cab moves another two. This allows for greater ranges of motion and efficiency.
How Roped Hydraulic Elevator Installation Works
We advise customers who require reliability and trustworthiness from their elevators to consider installing a roped hydraulic elevator in their building. Roped hydraulic elevators are straightforward and easy to maintain. So, how do they work?
First, we install the hydraulic jack between the rails in the elevator shaft (or hoistway).
Then, we attach a pulley to the hydraulic jack.
Two hoisting cables tie things together. One is attached to the cab, and the other we attach to a fixed point at the base of the rails.
The controller and hydraulic pump reside in a nearby machine room.
Custom Elevator's Roped Hydraulic Elevator
We use Custom Elevator Manufacturing Company for roped hydraulic elevators. Their roped hydraulic elevator is smooth and quiet. The components of the elevator are heavily tested and certified for commercial use.
LULA Roped Hydraulic Elevator


The founders of Custom Elevator Manufacturing Company, who introduced the first roped hydraulic commercial elevator to the U.S. market, created this incredibly limited use, limited application (LULA) elevator or elevator repair for your commercial needs. It is one of the most silent running and reliable options. Their unique design minimizes hoistway space, machine room space, pit depth, and overhead clearances and operates on standard single-phase power. This, combined with the flexibility to have the machine equipment located remotely and car sizes customized to fit almost any conditions, makes this option an ideal system for remodeling projects or new construction buildings.
 Click below to view the brochure


Utah's Elevator Experts
Free Consultations
Locally Owned & Operated
Over 30 Years of Experience
Non-Proprietary Equipment
Residential & Commercial Services
No Long-Term Service Contract Required