Roped Hydraulic Elevators from Carson Elevator
Elevators in Salt Lake City, UT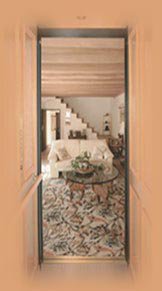 Carson Elevator provides the sales, installation, and servicing of elevators on Salt Lake City, UT properties. We can install a new elevator system without disrupting normal home life and do so quickly and efficiently. We're proud to offer roped hydraulic elevators, some of the most efficient systems on the market today. Read on to learn more about these elevators.
Custom Elevator's Roped Hydraulic Elevator
We use Custom Elevator Manufacturing Company for roped hydraulic elevators. Their roped hydraulic elevator is smooth and quiet. The components of the elevator are heavily tested and certified for home use.
Custom Elevator Manufacturing Company Brochure
Contact Carson Elevator Today to Learn More
Carson Elevator offers reliable parts and elevators across a spectrum of brands and suppliers. Unlike other elevator companies, we're not hamstrung by associations with particular brands. As a result, we're always able to deliver satisfactory customer service to all who contact us for service, sales, and installation. With years of experience under our belt, you can rely on Carson Elevator to get the job done and to do it right. After consulting with a general contractor to determine the best location for your elevator, contact us to learn more about our elevator services.
Utah's Elevator Experts
Free Consultations
Locally Owned & Operated
Over 30 Years of Experience
Non-Proprietary Equipment
Residential & Commercial Services
No Long-Term Service Contract Required