Elevator Installation in Salt Lake City, UT
The Best New Elevator Installation Company in Salt Lake City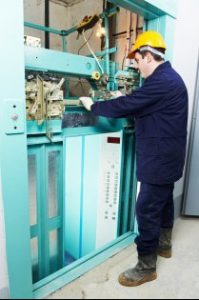 Whether you need to install an elevator in a residential building or commercial facility, the best company to call in Salt Lake City is Carson Elevator. Elevators are useful for many reasons. They can ensure compliance with state and federal regulations, they can make your property more attractive, and they provide general convenience that stairs cannot match. But installing them is a complex process that should be left to professionals. Our non-proprietary contractors offer a wealth of elevator control, monitoring, and installation solutions that guarantee our customers' satisfaction. When you are ready to learn more about residential or commercial elevator installation in Salt Lake City, UT, call your local general contractor, then give our team a call.
Benefits of New Elevator Installation
Many people take elevators for granted. They walk into a high-rise building and look for the sliding doors and buttons on the wall without giving a second thought to the difficulty they may face if they were forced to use the stairs. However, simple convenience is not the only benefit of installing an elevator in your facility. Other advantages from new elevator installation include:
Increased Property Value – Prospective buyers will want modern conveniences like an elevator, so its presence will increase your building's value.
Safety – By installing elevators, you provide safe mobility options for individuals who are unable to climb stairs.
Easy Transport – If people who live or work in your building are carrying heavy loads, an elevator can simplify the process.
We Offer Residential and Commercial Elevator Installation
Most people think of elevators as being exclusive to large retail facilities, multi-unit housing complexes, and office buildings. But that is not the case. Carson Elevator is also proud to offer home elevator installation. Home elevators are ideal if members of your family have difficulty walking up and downstairs. Whether you want to install an elevator in your residential or commercial property, rely on our experts for assistance.
Carson Elevator Provides Numerous Elevator Options
Once you decide to have an elevator installed in your Salt Lake City facility, you must select what type of elevator would best suit your needs. Our team of experts can help simplify your experience by explaining the numerous elevator options we offer and their benefits. Carson Elevator installs the following types of elevators:
Freight Elevators
Wheelchair Lifts
Passenger Elevators
Custom-Built Elevators
Residential Elevators
Why You Should Choose Carson Elevator
We believe elevator contractors should be selected and retained based on customer satisfaction rather than access to service tools and parts. Therefore, we only employ non-proprietary contractors. These professionals are highly trained to complete all-encompassing tasks related to your elevator installation and any future maintenance. As a result, we can keep your elevator cost low and ensure exceptional results from every project. Our loyal customers say it best with their glowing testimonials about our services.
Contact Us for Elevator Installation Services Today
Being able to hop on an elevator and take a ride to the top of a building is a modern luxury that your residential or commercial property should have. Carson Elevator can make it a reality. Our locally-owned and -operated company offers more than three decades' worth of experience and never requires a long-term service contract. When you are ready to install an elevator in your building, contact us for a free consultation.
Utah's Elevator Experts
Free Consultations
Locally Owned & Operated
Over 30 Years of Experience
Non-Proprietary Equipment
Residential & Commercial Services
No Long-Term Service Contract Required