A Collection of Commercial Elevator Options in Salt Lake City, UT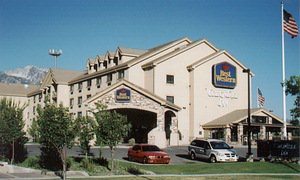 We know installing a commercial elevator, no matter how beneficial it will be, is a big decision to make. Here at Carson Elevator, we strive to make it as simple as possible to choose the best elevator installation for your application. Below are some breakdowns of our most popular commercial models as well as some key features of each so you can pick what suits your business best.

LULA Roped Hydraulic Elevator
The founders of Custom Elevator Manufacturing Company, who introduced the first roped hydraulic commercial elevator to the U.S. market, created this incredibly limited use, limited application (LULA) elevator or elevator repair for your commercial needs. It is one of the most silent running and reliable options. Their unique design minimizes hoistway space, machine room space, pit depth, and overhead clearances and operates on standard single-phase power. This, combined with the flexibility to have the machine equipment located remotely and car sizes customized to fit almost any conditions, makes this option an ideal system for remodeling projects or new construction buildings.
 Click below to view the brochure

Alliance Elevator Solutions is an amazing company that makes all different kinds of elevator installations for different applications. Below are some of their most common versions that we install.
This is the traditional elevator application that has been used for many years. The jack is located directly under the platform, in the ground. The jack is protected from the ground using a PVC liner. The material cost for the package is less expensive than all other car types. The package is the easiest to install and is available in low capacity as well as high capacity applications. Heavy freight cars are typically always in-ground. The pit depth and overhead dimensions are typically always standard, not requiring any extended dimensions, even though the travel can be upwards to several landings.
This design uses two jacks, one on each side of the car, positioned between the platform and the hoistway wall. Single-stage jacks are used for a low travel, typically on two-stop cars up to 14 feet. Two-stage jacks are used for travel up to 28 to 30 feet (typically three to four stops). By choosing a holeless system, you avoid the need for drilling a jackhole, which can be costly depending on the ground type. This car type will also accommodate low and high capacity cars. These systems can usually only accommodate 5 levels or less, making them ideal for smaller buildings. You can get this system in holeless-two stop, holeless-three stop or holeless-four to five stops.
Click below to view the brochure
We can install the commercial elevator of your dreams. Call us today for a free estimate.
Utah's Elevator Experts
Free Consultations
Locally Owned & Operated
Over 30 Years of Experience
Non-Proprietary Equipment
Residential & Commercial Services
No Long-Term Service Contract Required