Elevator Maintenance Services in Salt Lake City, UT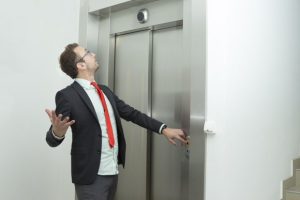 We Will Help You Maintain Your Elevator
An elevator in your residential or commercial property is a wonderful convenience for anyone who frequents the facility, but it is only useful if it operates safely and efficiently. Carson Elevator provides elevator maintenance services in Salt Lake City, UT, to ensure our customers' lifts are fully functional at all times. We have more than 30 years' worth of experience servicing elevators and making sure they work their best. Whether you have a home elevator for your convenience or operate a large commercial property that needs elevators to expedite mobility between floors, regular maintenance is a must. Call us today to learn about our elevator maintenance expertise.
Our Team Provides Comprehensive Elevator Maintenance
Like any appliance or mechanical luxury, elevators need regular maintenance to maintain optimal efficiency. We will fully inspect your residential or commercial elevator to ensure all of its moving parts are in good working order and complete any minor fixes as necessary. Without a professional to evaluate your elevator, small problems may worsen and put your system out of commission or lead to costly repairs.  Benefits of routine elevator maintenance in Salt Lake City from the contractors at Carson Elevator include:
Keeping your passengers safe
Complying with applicable codes
The ability to pass required state inspections
Avoiding costly repairs or parts replacements
The Importance of an Elevator Maintenance Plan
Though an elevator maintenance plan may be something you initially disregard because your elevator is new and working fine, we advise against this approach. Our team believes it is better and easier to maintain your elevator than replace it, so an elevator maintenance plan from Carson Elevator should be considered a necessity. Our maintenance plans include regular equipment checkups, the use of high-quality parts, and clear communication with you. If you wait until something is amiss with your system, you will be subject to costly service calls and at risk of needing major repairs. An elevator maintenance plan can protect you from both.
We Perform Regular Elevator Inspections
During regular inspections, our technicians will thoroughly assess your elevator and all of its components. We are careful to address every aspect of your system so that we can identify, diagnose, and repair any issues before they get worse. We will inspect:
Inside the Car – Our team will ensure the doors open and close freely, there is no damage on the ceiling or walls, and the emergency stop button is functional.
Outside the Car – We will replace lights as necessary, inspect door panels, and test the fire alarm system.
In the Machine Room – Maintenance for the machine room includes checking oil levels, ensuring systems are lubricated, and examining electrical wiring.
On Top of the Car – This portion of the inspection tests the brakes, cables, and emergency exit hatch.
In the Pit – Finally, we will make sure the pit has the necessary clearance and check the car frame for signs of damage.
Why You Should Choose Carson Elevator
Our locally-owned and operated elevator maintenance company uses non-proprietary contractors who can help keep your costs low without sacrificing quality. Our team has decades' worth of experience and can quickly identify any issues with your commercial or home elevator so that we can remedy them immediately. We do not require a long-term service contract, but our customers are grateful for our maintenance service plans.
Contact Carson Elevator for Maintenance Services Today
The best way to avoid costly elevator repairs is to perform routine maintenance on your system. At least once every year, you should enlist the elevator maintenance services of Carson Elevator in Salt Lake City, UT. We will perform comprehensive inspections and maintenance to guarantee your elevator is safe and efficient. Contact us today for a free consultation.
Utah's Elevator Experts
Free Consultations
Locally Owned & Operated
Over 30 Years of Experience
Non-Proprietary Equipment
Residential & Commercial Services
No Long-Term Service Contract Required