Elevator Repair Service in Salt Lake City, UT
We Will Repair Your Elevator Quickly and Efficiently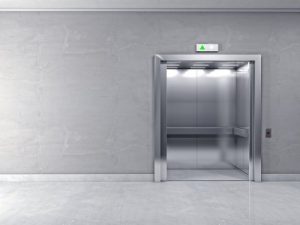 Elevators are only useful when they are working correctly, so you need a reliable elevator repair company at your beck and call when something goes wrong. Carson Elevator serves that role for residential and commercial property owners throughout Salt Lake City, UT. We have highly-trained technicians on hand to perform routine repairs or emergency elevator repairs at a moment's notice. Our team has more than three decades' worth of industry experience, and we are proficient at working with everything from freight elevators to passenger elevators and more. Whether you need minor repairs or a system overhaul, call us today to get started.
Our Team Performs Comprehensive Elevator Repairs
Carson Elevator performs commercial and residential elevator repairs in Salt Lake City. In some instances, the repairs or replacement parts you need may be minor. These types of repairs include blown lights or faulty handrails. But other repair needs can significantly impact the safety or functionality of your system. Regardless of your elevator's problem, we can fix it quickly and efficiently. Among the most common repairs we complete involve:
Worn sheaves
Power failure
Contamination that affects lubrication
Bearing malfunctions
Misaligned motor drive
Inoperable doors
Trust Our Highly-Trained Technicians
The team of highly-trained technicians at Carson Elevator has extensive experience servicing elevators throughout Salt Lake City. We evaluate our non-proprietary contractors based on their performance and customer satisfaction rather than their access to service tools and parts. We want each of our customers to have peace of mind knowing their commercial or home elevator repairs will be done right the first time.
Take Advantage of Our Affordable Repair Services
We know elevator repairs are not typically a line item in your budget, so we aim to ensure each job is affordable without sacrificing quality. We use our own equipment and high-quality parts to guarantee your lift remains compliant with all applicable codes and works whenever you need it. Carson Elevator never wants you to have to place an "Out of Service" sign on the doors of your elevators. In addition to quick, affordable repairs, we also offer cost-effective maintenance plans to identify potential problems before they worsen.
We Offer Emergency Elevator Repair Services
Depending on what type of property you own or manage, functioning elevators may be a necessity. Warehouses, medical facilities, and various high-rise buildings rely on elevators to maintain operations. Therefore, elevator repairs cannot wait until the next business day. If that is the case for you, have no fear. Carson Elevator offers emergency elevator repair services to quickly restore your system's functionality so that you can get back to business as usual.
Contact Carson Elevator for Repair Services Today
Many people take the convenience of riding an elevator for granted. They have grown to expect a car to arrive at the push of a button and take them to their desired floor. However, issues with the sheaves, cables, electronics, or various other components can hinder that plan. If an elevator in your home or commercial property malfunctions, rely on Carson Elevator for repair services in Salt Lake City, UT. Contact us today for a free consultation.
Utah's Elevator Experts
Free Consultations
Locally Owned & Operated
Over 30 Years of Experience
Non-Proprietary Equipment
Residential & Commercial Services
No Long-Term Service Contract Required