Commercial Elevator Service in Salt Lake City, UT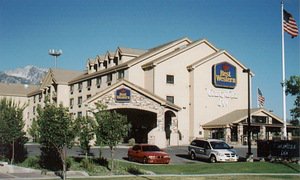 Here at Carson Elevator, we pride ourselves on providing the best service to businesses across the Salt Lake City region of Utah. For over 30 years, we have been installing, repairing and maintaining a variety of elevators in the area. When you work with us, you can be sure of a few things. First, you'll get incredible customer service. Second, our prices are fair and transparent from the start, including our free estimates. Third, and maybe most importantly of all, we are a non-proprietary company, meaning the tools we use and the work we do is not unique to us. Any elevator company could easily recognize the products we install and work on them, ensuring you aren't beholden to us for help.
More and more businesses are installing elevators at their location. The question you may be asking is why is a commercial elevator right for my location? Our response: Why isn't it! Having a commercial elevator opens up so many opportunities for your company. From allowing more people access to creating a better environment for your own staff and customers alike, these units can be invaluable for a commercial building.
The Benefits of A Commercial Elevator
Having an elevator at your commercial property can be a huge help for many reasons. Here are just a few of the main benefits.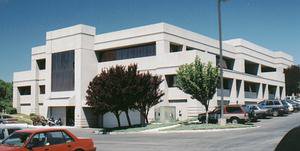 Property Value

If you own the commercial building you are in, you can greatly increase the value of the property by installing an elevator. Potential buyers will love the opportunities it provides for their business.

Functionality

If you're in a corporate location with multiple levels and the need to go up and down between them often, an elevator will save time and energy. If you are moving lots of bulky items, it makes even more sense. Freight elevators can save companies that move.

Accessibility

Making your business easily accessible for as many people as possible is a big part of being a modern, conscious company. If people with mobility issues can't access certain parts of your building, it sends the wrong message about your business and also lowers your potential clientele.

Safety

The last thing you need at your commercial building is people falling and getting hurt, whether they are staff members or customers. Elevators minimize this risk.

 Style

Many businesses look beautiful the moment you walk into them because they have a stunning glass elevator as the focal point of their courtyard. We can design a beautiful elevator to match your corporate style and wow your clients.


LULA Roped Hydraulic Elevator
There are countless other reasons why a commercial elevator could improve your business. If you're interested in finding out more, contact us today!
We can install the commercial elevator of your dreams. Call Carson Elevator today for a free estimate.
Utah's Elevator Experts
Free Consultations
Locally Owned & Operated
Over 30 Years of Experience
Non-Proprietary Equipment
Residential & Commercial Services
No Long-Term Service Contract Required