Elevator Services in Salt Lake City, UT
Carson Elevator: Mobile and Reliable Inclined Platform Lifts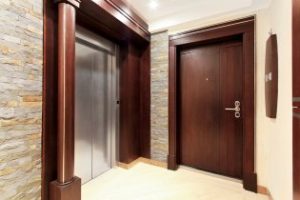 If you live in a home with an upper level, and you have mobility issues, it has probably been a while since you were able to venture to the master bedroom or second bedroom on your own. Fortunately, there is a solution for mobility-challenged Salt Lake City, UT residents. Our elevator services include the sales, installation, and maintenance of inclined platform lifts, which provide homeowners with a way to make their way to the upstairs of their home without difficulty. Carson Elevator takes great pride in helping our customers achieve the independence they've lacked for too long.
What is an Inclined Platform Lift?
An inclined platform lift isn't very different from one of our other offerings, a vertical lift, but it serves a different function. Primarily used to circumvent the use of stairs, these lifts are ideal for homeowners who have lost the ability to navigate the entirety of their home.
What Are the Advantages of Installing a Platform Lift?
Even if you are mobility-challenged and live in a larger home with an upstairs area, you might not want to uproot and move to a more accessible home. Perhaps you grew up there, or you raised your children in the house. Whatever the reason, it might be time to consider installing an inclined platform lift for easier access to your entire house. The benefits of doing so are numerous, and include:
Independence: Nobody wants to rely on others to help them perform basic tasks. One of the best things an inclined platform lift can do for you is deliver the independence you've been craving. If you require something from upstairs, you'll be able to use the lift to get it yourself.
Safety: If you still have some mobility, you might have been attempting to walk up the stairs when you need to. However, Carson Elevator wants you to be safe inside your home. With a platform lift, you won't need to risk a costly fall to venture to the upstairs ever again.
Convenience: Many homeowners with mobility issues are forced to relocate their living arrangements to the ground level and forgo the upstairs. This can be inconvenient, especially if the bathroom is on the top floor or the downstairs bedroom is less spacious than the master bedroom upstairs.
Versatility: Despite their ability to accommodate a scooter or wheelchair, they're compact and easily foldable, meaning others in your home will be able to walk up the stairs without tripping over the platform.
The versatility of our inclined platform lifts is a major winner in our book.
Property value: There's always a chance a prospective home buyer could also have mobility issues. If that is the case, a house that is already equipped with a platform lift could be a significant draw during the sale process, enabling you to sell your house quicker and get more profit from the sale.
Delta Inclined Platform Lift
Omega Inclined Platform Lift
Why Should I Trust an Expert to Install My Platform Lift?
Installing an inclined platform lift requires a skill set only gained through extensive training. Therefore, we do not advise you to attempt to install one yourself. It could be dangerous to those who will be using the lift. Carson Elevator also knows how to install the unit in a way that ensures it will last for the long haul. If you're concerned about safety and long-term usability, then trusting our experts to install your inclined platform lift is the only route to go.
Contact Carson Elevator to Get Started with Installation
We want you to enjoy your entire home, not just the areas you can reach. That's why we work so hard to deliver outstanding customer service and quality products. Our installers work quickly, and when we're done, you'll be able to move freely through the entirety of your house. We love seeing our clients reclaim their homes and enjoy all the levels they have to offer. And, if you're having trouble reaching a deck, porch, or the front door, we can install outdoor vertical lifts as well, which can combine with your indoor lift to create a welcoming living atmosphere. Carson Elevator is the area's leading distributor and installer of lifts and elevators for a reason. We're committed to providing our customers with options and quality. Contact Carson Elevator for more information.
Utah's Elevator Experts
Free Consultations
Locally Owned & Operated
Over 30 Years of Experience
Non-Proprietary Equipment
Residential & Commercial Services
No Long-Term Service Contract Required