---
Residential Elevator Service in Salt Lake City, UT

Carson Elevator is the local leader in handling residential elevator service. We have been servicing the Salt Lake City region of Utah for over 30 years and providing the absolute best for our clients. When you work with us, you can be sure you're getting the best products, customer service, and continued care for your elevator. These are just some of the reasons our clients have been coming back to us over and over and referring us to family and friends.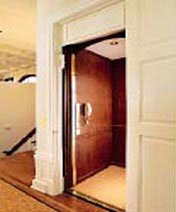 You might be wondering what makes a home elevator the right fit for me? Well, there are certain situations that make them invaluable. First off, and probably most obviously, an elevator can be a lifesaver for people with mobility issues. If you are confined to a wheelchair, an elevator can get you around the house far more comfortably and easily than unsightly chair lifts that get installed on staircases. Even for people without a physical handicap, elevators can take a lot of strain away from your body. Whether it is a necessity or a convenience, there's no doubt it can help your life.
The Benefits Of A Residential Elevator
While the benefits of installing an elevator in your home are too numerous to mention, we have collected just a few of the most common reasons people end up buying an elevator of their own.
Property Value

Having an elevator installed will instantly raise the value of your home. Just like remodeling a kitchen or updating a bathroom, an elevator install can give your bottom line a boost.

Functionality

Have you ever had to carry groceries upstairs or had to struggle with moving furniture and other bulky items up and down in your multi-level home? Elevators can eliminate these kinds of day-to-day struggles.

Space-saving

While staircases can be elegant and beautiful in some homes, many places don't have the space for such things. Elevators can be installed in tight areas, even multi-level apartments, and condos, to preserve usable space.

Safety

For children and the elderly especially, stairs can be a major source of injury. Elevators make navigating your house safer than ever.

Style

There's no doubt about it, elevators in a home are just plain cool. They provide an air of calm sophistication that is hard to match. Having one in your home will be a talking point for family and friends alike.
While these are just a handful of reasons why home elevators are a great option for you, rest assured that once you have one installed, you'll wonder how you went so long without one. If you're ready to take the leap and get a beautiful elevator unit for your home, contact us today.
Residential Roped Hydraulic
Residential Cable Drive
Residential Vertical Lift
We can install the residential elevator of your dreams. Call us today for a free estimate.
Utah's Elevator Experts
Free Consultations
Locally Owned & Operated
Over 30 Years of Experience
Non-Proprietary Equipment
Residential & Commercial Services
No Long-Term Service Contract Required