Dumbwaiter Services in Salt Lake City
We can install or repair dumbwaiters!
For more than 30 years, the team at Carson Elevator has helped both residential and commercial building owners install and repair dumbwaiters. Our Salt Lake City elevator installation specialists understand the many purposes individuals utilize dumbwaiters for and we can install the correct dumbwaiter for your personalized needs.
We can install dumbwaiters for your residential or commercial property based on the following requirements:
Weight limit
Platform size
Speeds
Opening options
Color
If your current dumbwaiter is not functioning properly, we can repair it quickly. We understand how important your dumbwaiter is to your business or home, which is why we strive to assist you as soon as you need us. Our team can also maintain your current dumbwaiter so it does not break down when you need it most.
To receive a free consultation, please do not hesitate to contact our office at (801) 572-1133 today! We look forward to meeting your dumbwaiter needs.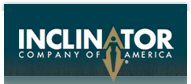 Utah's Elevator Experts
Free Consultations
Locally Owned & Operated
Over 30 Years of Experience
Non-Proprietary Equipment
Residential & Commercial Services
No Long-Term Service Contract Required