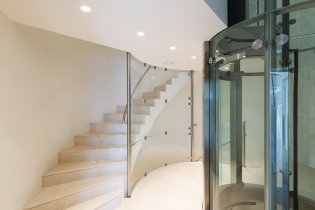 You've undoubtedly come across commercial elevators before, but did you know that you can have a Salt Lake City residential elevator right inside your home? Residential elevators provide a wealth of advantages for all kinds of people. They're particularly helpful for those who have mobility problems and live in a two-story building, but they can be useful for just about anyone. A new elevator can even improve the resale value of your home as well as provide an opportunity to boost your aesthetic. Read on to learn the top reasons you need an elevator in your home.
Mobility Solution
Continuing to live at home is important for many older adults, but mobility problems can make it difficult to access different floors of the home. If you suffer from a physical condition that makes it difficult or impossible to use stairs, an elevator can be a great solution. A residential elevator can eliminate the need for an aid or relative to come over and help you, allowing you to exert your independence. Be sure to look into maintenance plans so your elevator stays in working condition.
Increased Resale Value
There are certain elements that stand out when potential buyers see a home for the first time—a residential elevator is one of them. This unique addition to the home can increase its value and make it easier to sell. A residential elevator becomes especially appealing if it has been professionally maintained since installation.
Aesthetic Opportunity
In addition to being practical for all kinds of people, a residential elevator affords you the opportunity to add a new aesthetic element to your home design. There are all kinds of styles, colors, and designs to choose from, making it easy to create an elevator that perfectly fits in with your existing designs. Add handrails, lighting, and a finish to make your elevator as aesthetically pleasing as possible.