Installing a new elevator in Salt Lake City may be a great idea because it makes your home more practical, and the right design can also add to your home's cosmetic appeal. Overall, installing an elevator should help you get the most out of your home as well as increase its value to potential buyers. Carson Elevator offers several different style options, so you can find the perfect fit for your needs. Between our Signature, Hampton, and Premier Series design options, you should have no trouble finding what you're looking for. Read ahead for help in choosing one of our seamless designs for your custom residential elevator.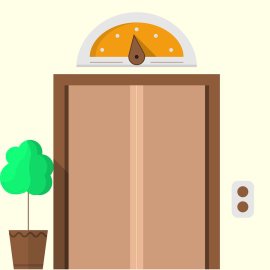 Signature
If versatility is what you're looking for, be sure to look towards our Signature cab series. This series offers plenty of customizable options to choose from. You can choose between mirrors and arches as well as wooden stains or paint, and you'll find even more customization in the cab options. Whether you choose natural oak wood or veneers, the cab in your Signature Series will be available in different colors and finishes. You can also add a smoked mirror panel or laminated safety glass on the side or back wall of the elevator.
Hampton
When simplicity and grace top the list of needs for your custom residential elevator, the Hampton Series may be what you're looking for. Like the Signature Series, the Hampton Series is also quite versatile and can fit in with modern or traditional home designs. You will enjoy an oak veneer panel for your cab design, and the included oak moldings offer different color options. You can also trade out oak for birch, cherry, or another wood species that suits your taste.
Premier
There's nice, and then there's impressive. If you're looking to impress with your new elevator, look into the Premier Series. This is Carson Elevator's top-notch product and can work wonders for the aesthetics in your home. You'll have a plethora of options for lighting, buttons, and ceiling design in your Premier Series elevator cab, so you can control every aspect of your home design.