Residential elevators improve a home's accessibility and functionality. They can also add a stylish element that's sure to impress any guest. Take your time selecting the right elevator for your home in Salt Lake City, and you'll be rewarded with many years of convenient transportation right in your own home.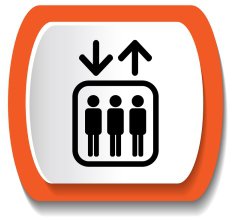 The Elevator Installation Contractor
Before choosing the right elevator for your home, be sure to select the right installer. The top factor to consider is whether the installer you're considering is proprietary or non-proprietary. Proprietary service contractors aren't the preferred option because the maintenance choices are limited, the elevators require specialized, proprietary tools, and in the long run, you'll end up paying more for your elevator. Instead, look for a non-proprietary elevator contractor for the lowest possible cost of ownership. You'll have plenty of maintenance options, no specialized tools are needed, and the maintenance work can be open to multiple bidders.
The Purpose and Capacity
Decide what the purpose of installing an elevator in your home is, as your intentions for its use will inform your product selection. If you're only interested in moving items from floor to floor, then perhaps a dumbwaiter would suit your needs. If a household member has become disabled, or is growing older and is experiencing mobility problems, then an elevator designed for accessibility would be a great choice. Additionally, consider the load capacity. Your installation contractor will ask you about your intended use of the elevator, and then recommend the right size and load capacity for you. For instance, if a family member uses a motorized wheelchair, then you'll need an elevator with high load capacity and a wide entry.
The Design and Location
Some residential elevators are purely utilitarian, while others are intended to be stylish elements of the house's décor. The location of your elevator is one factor to consider when choosing a style. If it will be installed in a central location, such as the foyer or great room, then you could consider a dramatic style, such as a glass elevator. Elevators that aren't intended to be conversation pieces could be designed to blend in with the décor. Consider selecting a hardwood veneer of oak, cherry, or birch.