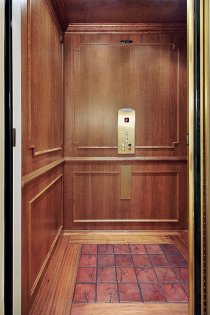 If you're considering installing an elevator in Salt Lake City in your home, you may be wondering what type of residential elevator to choose, and how much your elevator installation and elevator maintenance will cost. This depends upon the type of elevator you choose, how many stories your home has, and what the layout of your home is. Here is some basic information about installing elevators in homes.
Advantages of Installing an Elevator
Installing a residential elevator or accessibility elevator will make your home much more comfortable and functional. If anyone in your household has mobility issues, an accessibility elevator will make it much easier for him or her to move easily throughout the house. Residential elevators are much safer than staircases, whether you have children in your home or elderly relatives. You won't need to worry that anyone will suffer from an injury due to a fall on your home's stairs.
Types of Residential Elevators Available
The two most common types of residential elevators that are available today are hydraulic elevators and pneumatic elevators. Hydraulic elevator maintenance and installation is somewhat expensive, and you will also need to build a machine room in your home to operate the elevator. Pneumatic elevators are smaller and very aesthetically pleasing. Elevator installation is relatively quick, and elevator maintenance is less expensive. Because pneumatic elevators are made out of glass, they look modern and contemporary and can improve the aesthetics of your home.
Cost of Installing an Elevator
The cost of installing an elevator in your home depends upon the type of residential elevator that you choose, how many stories your house has, and what the layout of your home is. On average, a residential elevator installation will cost at least $20,000. You will need to pay a contractor for carpentry work and the creation of an elevator shaft or machine room. You may also have to pay for permits for construction and installation. Installing an elevator will cost more if the elevator requires higher ceilings or access to more than two floors.